Our Valentines $50 Gift Certificate Raffle Has Ended
Our Valentines Raffle for a chance to win a $50 Gift Certificate has ended. We thank you for participating and we also thank our sponsor Miguelitos Tacos, space H-02, inside the Anaheim Indoor Marketplace.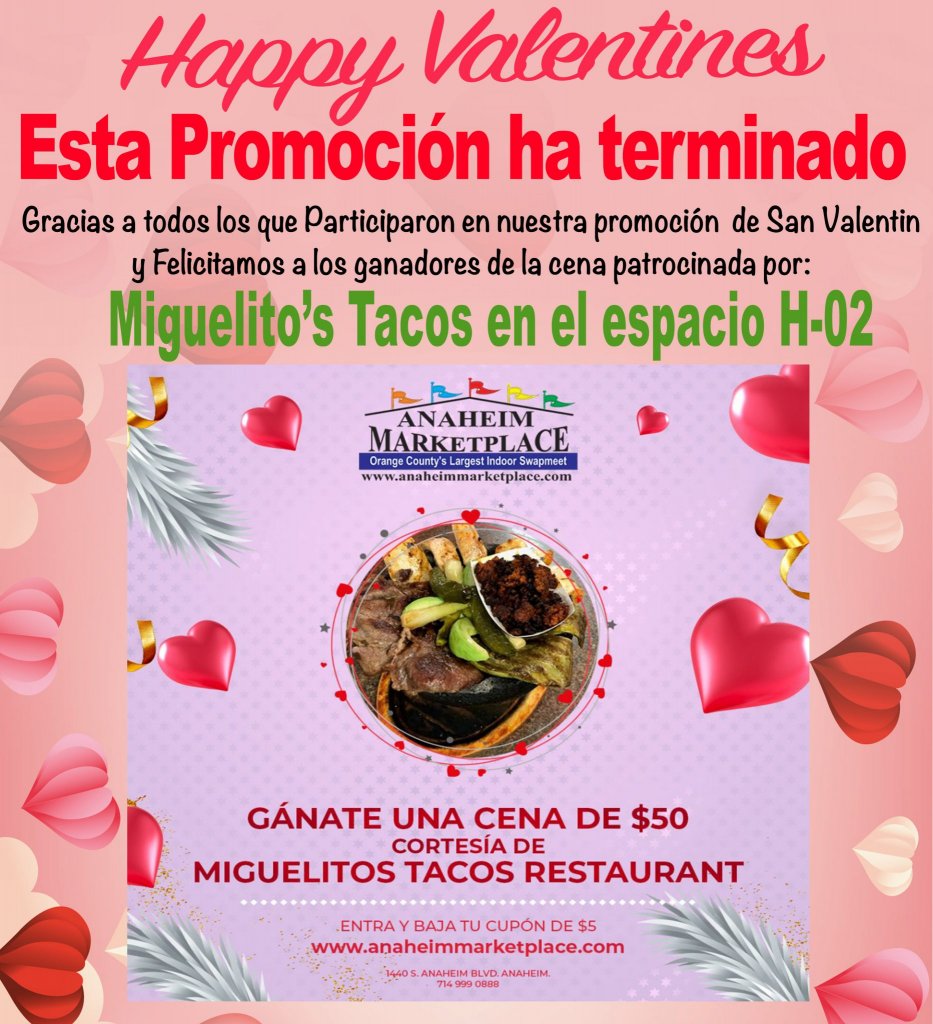 Free $5 dollar gift certificate just for participating!
You can no longer register in this promotion