The Anaheim Marketplace is the largest indoor swap meet in Orange County. The Marketplace offers a unique shopping experience with over 200 specialty shops ranging from electronics to jewelry at prices up to 40% less than retail. The Marketplace also offers live entertainment and special events in a fun environment.
Every weekend the Marketplace has free live entertainment that the whole family can enjoy. On Friday, customers can enjoy a fun day with Mexican Bingo and sing along with Karaoke in the food court. On Saturday, guests can enjoy live entertainment in the outside food court area, known as La Placita, featuring Ballet Folkloric groups, an impersonator show featuring the hottest artists, and finishing off with a live banda.
On Sundays, dance to some of Orange County's hottest new Latin bands in the concert hall followed by live Mariachi in La Placita. During special events and occasions, there are clowns and kid's characters walking the swap meet entertaining the children. All this and more is happening every weekend at the Anaheim Marketplace.
The Marketplace is only one mile from Disneyland. We provide free transportation for tourists staying at hotels within the Disneyland area. We pick them up at their requested time and take them back to their hotel after they are done shopping.
History of the Marketplace – The Marketplace originally opened back in 1990. It started out with only 20 businesses and is now the largest indoor swap meet in Orange County with over 200 stores. The building, which is located in the heart of Anaheim, is over 100,000 square feet with a parking lot that is even bigger. The Marketplace was voted the "Biggest and Best" indoor swap meet in Orange County by the Orange County register back in 2005.
The Marketplace is conveniently located on Anaheim Blvd between Katella Ave. and Ball Rd. It is directly in between Disneyland, Anaheim Stadium and The Honda Center.
The address is 1440 S. Anaheim Blvd – Anaheim, CA. For more information, call us at (714) 999-0888
We'll see you soon!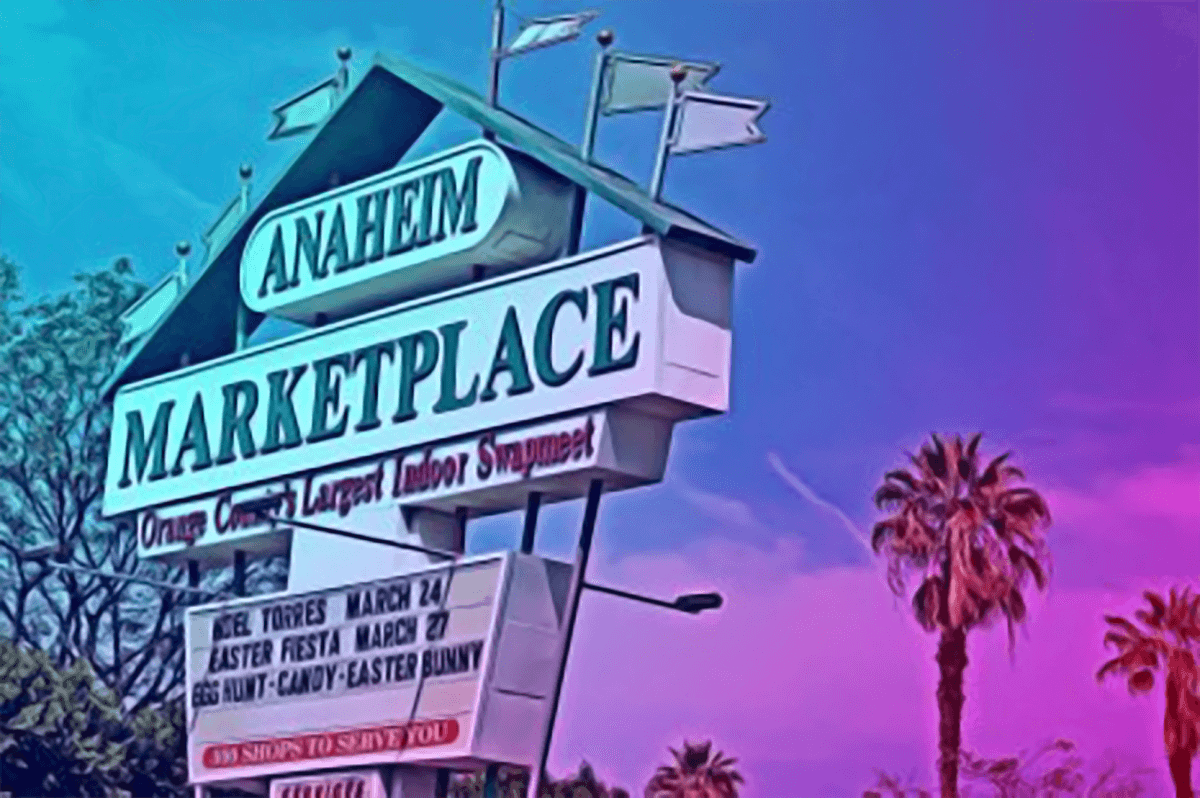 Customer Reviews:
"Visiting from Australia, this place was so interesting, all sorts of products from Mexico, colorful characters, unusual (for us) foods, a real glimpse into another culture."Trip Advisor Review