Father's Day Celebration
June 18, 2017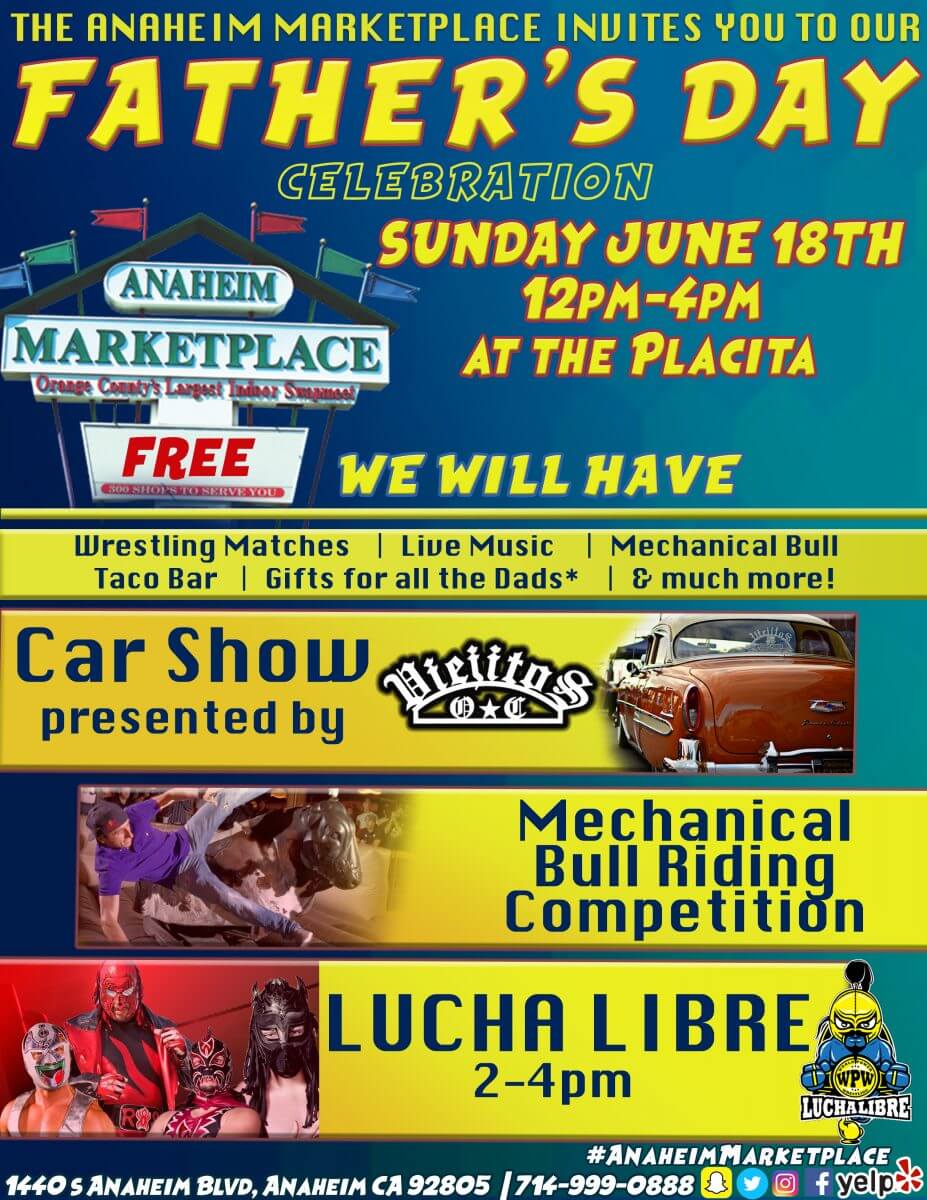 ANAHEIM, Calif. – (May 18, 2017) – The Anaheim Indoor Marketplace will be hosting its Annual Fathers Day Celebration on Sunday, June 18th from 12pm to 4pm. The event will take place in La Placita outside the Food Court area of the Anaheim Indoor Marketplace. Hundreds of families are expected to join this event.
You are invited to enjoy a family day filled with excitement. We invite everyone to enjoy a fun day with Live Music, a Mechanical Bull Competition, a lowrider car show featured by OC Viejitos show, Mexican Lucha Libre, and many fun activities for the kids.
The event is free of charge for all that attend. Come to the Anaheim Indoor Marketplace and enjoy your Father's Day with us.
For any questions, concerns, or inquiries please contact the Marketplace Marketing Department at (714) – 999-0888 or marketing@marketplaceteam.com